Long favored for honeymoon destinations and romantic retreats, there's nothing quite as beautiful as shimmering turquoise waters, swaying palm trees and miles of sandy beach to share with a loved one. Here are some of the best, and a few you might not even have heard of!
Fernando de Noronha, Brazil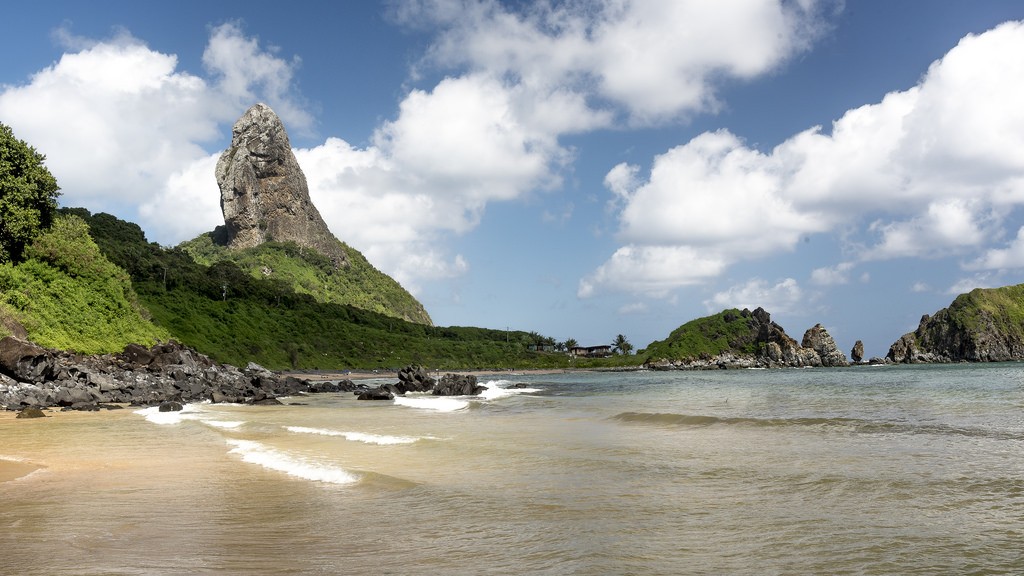 If it's privacy and exclusivity you're looking for, then Fernando de Noronha, 350 kilometers off the Brazilian coast is definitely a great option! Only 450 visitors are allowed at one time, so booking in advance will definitely be required. One of the region's most forward-looking projects is the closure of certain beaches at given times so the area's nesting turtles are allowed to go about their business in peace – aw! Visitors also have to pay a conservation fee to access the area, so while it doesn't come cheap, the pristine environment and its many endemic species are absolutely worth it.
The Bahamas:
Versatility is what sets this famous tropical retreat apart, with some islands that are thronged with tourists and some that remain practically deserted – not surprising when you consider there are some 700 of them! The Andros Barrier Reef is an absolute paradise for scuba divers, while there's fun for the whole family to be found through kayaking, historical tours and cultural experiences, fishing, or just relaxing on a boat with your feet up. The waters here are said to be the clearest in the world, offering visibility of around 200 feet, but no-one's going to blame you if you want to spend a good portion of your time just soaking up the sun on some those spectacularly white beaches either.
Cook Islands, Polynesia
This place is so stunning that many people decide not just to have their honeymoon here, but actually get married here too. After all, could there be a better setting for an intimate wedding with your closest friends and family than blue lagoon backdrops, exotic tropical flowers and skies flooded with stars each night? Add some friendly locals delighted to share the secrets of their tropical paradise with you, and it's not hard to see why this trend has really caught on.
Thanda Island, Tanzania:
There's a good reason this magical private marine reserve was voted the World's Leading Exclusive Private Island by the 2016 World Travel Awards – it offers a truly once-in-a-lifetime kind of luxury experience! You can get a boat transfer from nearby Mafia Island, but many visitors prefer the chance to get a ride in via helicopter – after all, this kind of holiday is not about holding back! Once settled, guests enjoy exclusive use of the entire island paradise while private chefs, butlers and other staff make sure their every desire is catered for. The opportunities to explore the surrounding marine reserve and its many exotic creatures are endless, from scuba diving to snorkeling and sea kayaking. This really is a luxury private island like no other.
Nicaragua
If you don't have a massive budget to play with, then this special Central American destination is the spot to be for a tropical retreat that doesn't cost an arm and a leg! With a particularly attractive exchange rate to the US dollar and extremely low cost of living locally, this all translates to cheap flights and accommodation, and affordable, quality food and drink. And because many of the hotels are locally owned, they have a far less 'touristy' feel about them which can be refreshingly different!
Corfu, Greece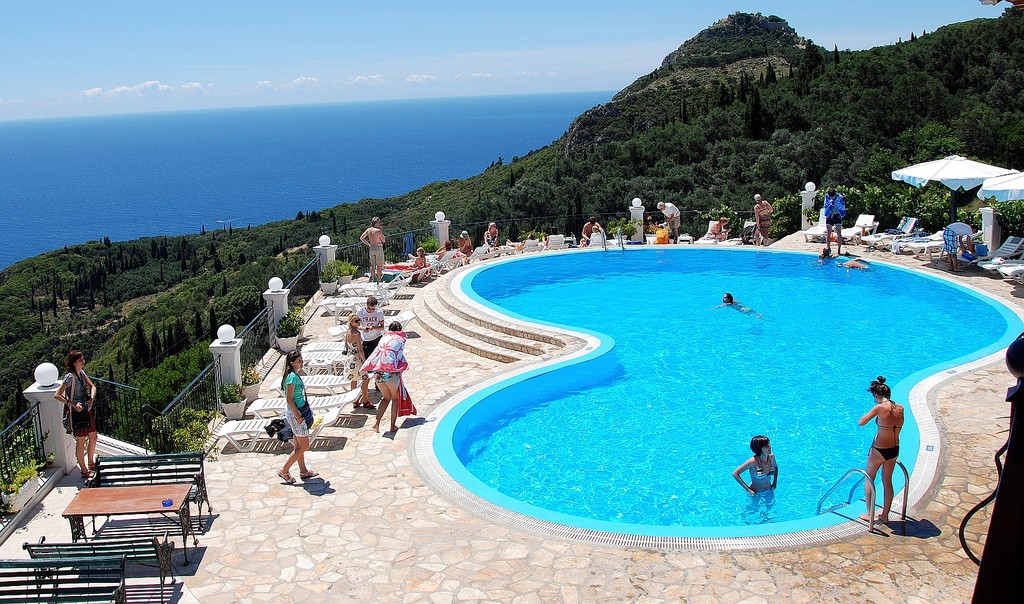 Another more affordable option, Corfu has long been a favorite sunny retreat for Europeans. And with its charming whitewashed houses, interesting temples, fortresses and churches to explore, it's a great spot to indulge in some culture too. If you're up for a unique kind of spa experience, then why not give yourself a nice lather in the mineral mud of Canal D'Amour?
Antigua, West Indies
While no-one knows for sure if it's entirely true, locals claim that this stunning Caribbean destination boats 365 beaches – one for each day of the year! One thing is for sure though, you certainly won't be short of venues to explore. Snorkeling, sunset cruises and even yacht races are popular pastimes with the locals, while adventurous travelers might find the option of zip-lining through the tree canopy has a unique appeal too.
Phuket, Thailand
If you like your tropical paradise with some amazing cuisine thrown in, then you can't really do better than Phuket. And if you like a little vibrant nightlife, then they're renowned for their exciting full moon beach parties too! Add in some more secluded and private beaches, and you can tailor your tropical adventure to suit your mood!