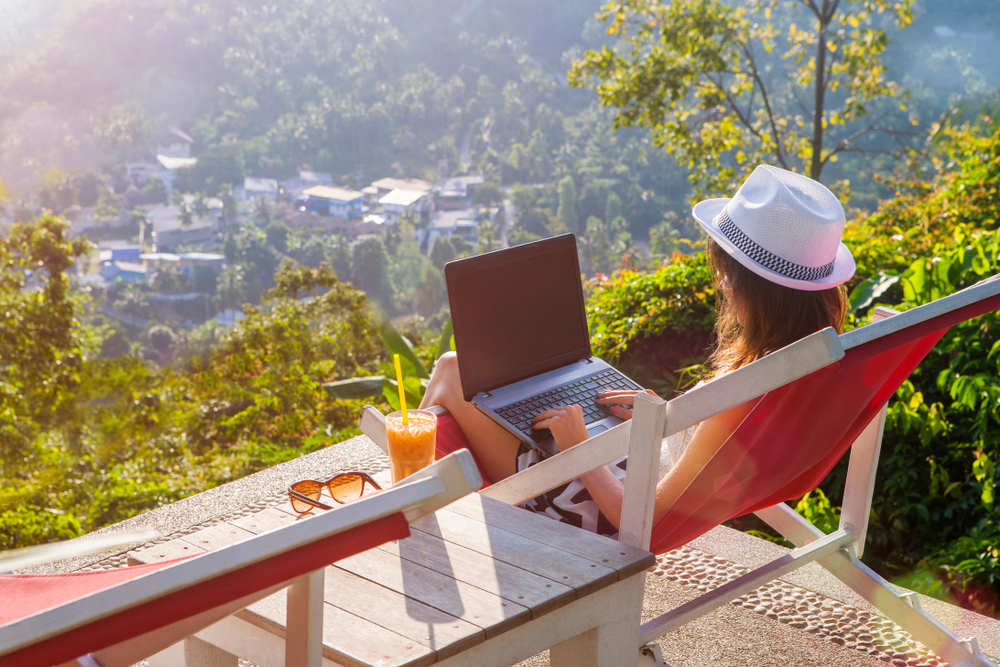 Could you imagine getting up in the morning and deciding to quit your job, sell your house and book a flight to anywhere in the world without a solid return date in mind? No? You certainly aren't alone but there are many that do live the nomad lifestyle and wouldn't dream of going back to a 'traditional' way of life.
What is a Digital Nomad?
A digital nomad is no different from your standard freelancer who works remotely, only that these people don't exclusively work from their bedroom or home office. They take their work with them around the world, requiring nothing more than a laptop and internet connection.
Without the overheads of paying for rent or a mortgage on a house, full-time travellers can fund their lifestyle by opting for cheaper accommodation such as living in a caravan, sofa surfing and opting for cheap hostels instead of luxury hotels.
How do Full-Time Travellers Make Money?
In today's digital world, full-time travellers can make money quite easily. The same limitations aren't in place that was present a couple of decades ago, with nomads able to offer services such as writing, graphic designing and virtual assistance amongst others via a laptop.
Additionally, nomads do not necessarily have to be freelancers with many traditional employers offering workers the ability to work remotely. This allows those who have undertaken a travelling lifestyle to work set hours, having a guaranteed income in which they can plan and budget for the coming weeks and months.
Another way of making ends meet as a full-time traveller is to find work from location to location. This could be picking up some hours working on a campsite (perhaps in return for a free stay) or working behind a bar…anything where you can easily earn some money to fund your lifestyle.
Frugal Travel
Travelling doesn't have to be expensive, although it certainly can be. Forget about booking first-class tickets and look towards slow travel options. By and large, settling for a slow train can save money, as well as allowing you to see more of the world and meet new and interesting people along the way.
Full-time travellers also rarely stay in hotels, instead opting for campsites, hostels and even sofa surfing. When you adopt the lifestyle, you do so because you want to meet new people – staying in shared accommodation is a fantastic way of doing just that. If you aren't comfortable sharing your space and time with strangers, the nomad lifestyle probably isn't for you.
As well as cutting costs on travel and accommodation, travellers will likely adopt a self-catering approach (after all, it isn't healthy eating out every day whatever your lifestyle). Cooking and preparing your own meals, as opposed to spending out on three meals a day, makes a big difference as to how far your money will stretch.
Considering the Next Destination
The cost of living differs from location to location – for example, how much you can expect to pay for a week in London is significantly different to how much you would budget for a week in Cambodia. Developed countries are more expensive than a lot of countries you can visit in Asia, Africa and South America.
This means that full-time travellers will plan long in advance where they will be headed to next, taking local economics into consideration to make their pennies stretch as far as they can. If nomads can still earn roughly the same amount as they would expect on home soil, they can save up funds whilst visiting countries where they can expect to get by on as little as $50 per person per day (if not less).