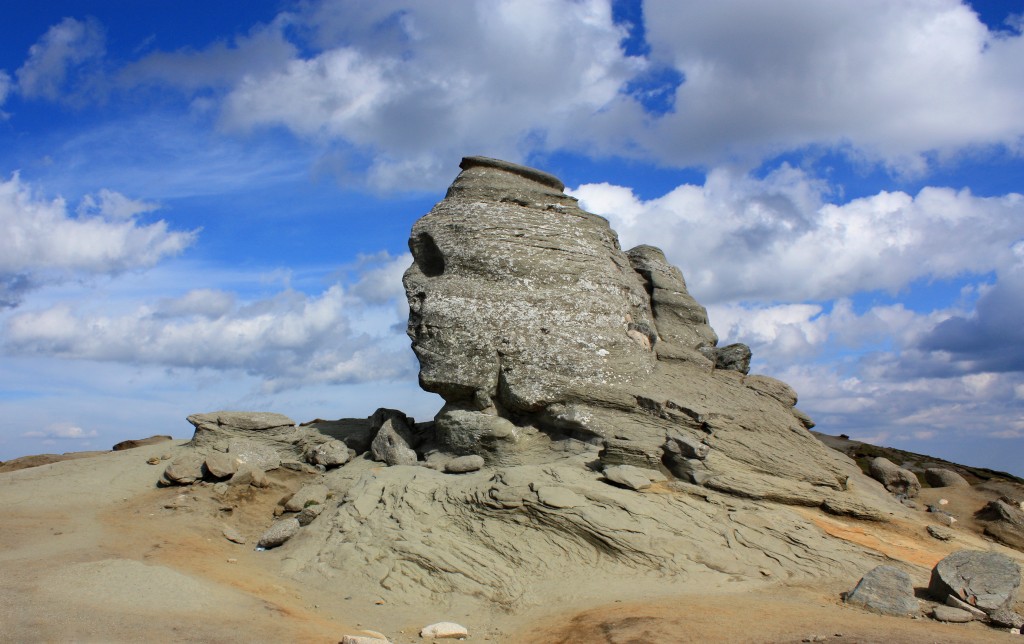 As you have seen in a previous article, there are wonderful cultural and architectural landmarks to see in Romania. But the country is also well known – maybe even better known – for its natural wonders than its heritage, which deserves a lot more exploring to do. Romania, unlike many other member states of the European Union, has lots of untouched spots of wilderness left for the more adventurous, but civilization and mobile broadband is always just one step away, allowing you to explore the vast forests of the country. Here are my tips for the most beautiful and notable natural wonders to see in this wonderful country.


1. The Ice Cave of Scarisoara
The Scarisoara ice cave is a popular tourist destination in the Western Carpathian mountains, although it is not that easy to reach as many other sights. The cave itself is rather close to Gârda de Sus, a commune with less than 2,000 souls in Alba County. From there it can be reached by taking a rather short and easy hike through the forest.
The cave itself is located at the bottom of a 50 meter deep entrance shaft in the ground. While the temperatures at the top of the shaft are normal, at its bottom they barely reach +1°C in the summer. And the cave itself is something you rarely see – its stalactites, stalagmites and columns are all made of ice. Surprising as it may sound, the cave is inhabited by bats and a species of small bugs called Pholeuon prozerpinae glaciale.
2. Babele and the Sphinx of the Bucegi mountains
The Bucegi mountains are located in Central Romania, south of the city of Brasov. Wind and rain – or, as some sources like to claim, an ancient megalithic culture – has turned the rocks of the Bucegi plateau into a group of wonderful rock formations. One of them, Babele (meaning Old Women in Romanian) resemble a group of huge rock mushrooms, the other – the Sphinx – is similar to the famous statue built by the ancient Egyptians.
3. The Retezat National Park
A hiker's dream – a region with over 60 peaks, over 2,300 meters, and over 100 crystal clear glacier lakes. The Retezat National Park is one of the most beautiful regions in the Carpathians. It is home to one of the last remaining primeval forests in Europe, and home to a series of animal species like wolves, brown bear, wild boar, Eurasian lynx, European wildcat, chamois, roe deer and red deer, as well as small carnivore species such as Eurasian badger and Eurasian otter.