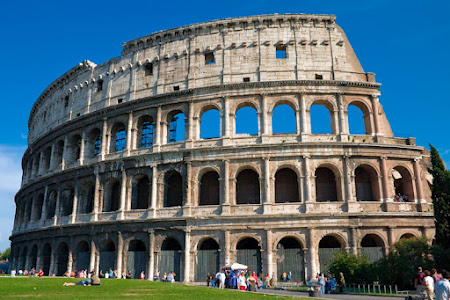 Europe is an enticing destination, and it can be hard to choose between all of the wonderful cities that are there to tempt us. Whether you love culture, art, history, food, architecture, music, great weather or perhaps a mixture of all of those things, there is no doubt that one of these European cities will be the one for you:
For architecture: Venice
Venice is completely enchanting, and will capture the hearts of architecture and art lovers without a doubt. There is no end of intriguing delights tucked between waterways and nestled down tiny alleyways, and everyone knows that the best ways of experiencing Venice is by getting lost or from the water of course. Your first experience in a gondola will never be forgotten so sit back and take it all in as you are steered expertly down a labyrinth of watery networks, before disembarking into an ancient square to explore world-class art galleries and museums.
For unique history: Prague
Tucked away quietly in the Czech Republic, Prague is so much more than cheap beer and budget-friendly good times. The city has a very unique and turbulent past, and it is written into the character of the wonderful old town, which will capture hearts with its striking architecture and grandiose monuments. Prague boasts many castles, cathedrals, museums, theatres, galleries and cultural events; but of all the wonderful things to do in Prague, a trip to the opera is surely top of the list.See here for tickets, and book yourself a night to remember in one of the Czech Republic's most impressive ancient opera houses.
For art: Paris
Famous for having the largest collection of art, possibly in the world, Paris is undoubtedly considered one of the world's most refined cities. Whether you climb the Eifel Tower or spend hours in The Louvre, this is the place to indulge your artistic side. The culture here is vibrant, and the city boasts a very eclectic mix of almost every type of artistic persona and interest. But Paris is also a city of contrast; there are imposing palaces and striking boulevards, famous sculptures and grandiose monuments, but there are also simple gardens and hidden courtyards, friendly bakeries and intimate theatres. Paris is a playground for cultured grown-ups.
For romance and food: Rome
Most famous for food and imposing historical romance, Rome is an eternally popular tourist destination. A Mediterranean climate keeps visitors coming all year round, and the exquisite Italian cuisine ensures they always return! From the Coliseum and the world-class museums, to the vibrant nightlife and the sheer passion of discovering striking monuments and wonderful eateries round every corner, Rome is truly unique and enchanting. It will be hard to decide where to start though, what with an abundance of piazzas, churches, archaeological sites, art and history to see, and not to mention all the incredible food to eat.
Keep in mind that this list is barely the tip of the iceberg as there are so many other great cities in Europe too! So whatever your passion, be sure to discover it on the continent this summer.