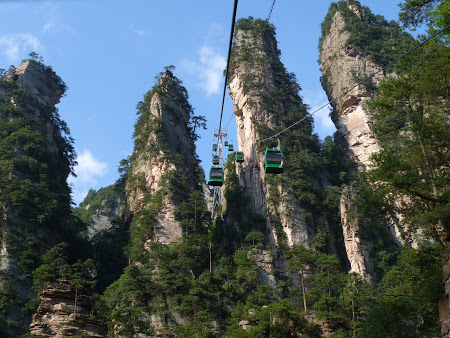 What is a bucket list, you ask? Well, haven't you seen the movie? It was an excellent flick with Morgan Freeman and Jack Nicholson, in which two old guys have a list of things to do before they "kick the bucket". Do you have a such list? Well, if not, you should have. Basically it is a "to-do" list, but instead of chores and errands, it has things you want to do and places you want to see before… well, you know, buy the farm, give up the ghost, or however else it may be called. It makes you more focused, I guess. My bucket list is quite long (I am relatively young after all) with lost of things to try before I leave.  
Among my dreams to fulfill before kicking the bucket you will find some that are quite easy to realize. One of them is to win big with Royal Vegas Australian Pokies, something I practice every day thanks to my broadband internet subscription. It is a place I don't have to visit as it comes to me, wherever I am – I can log on and play its excellent games on the bus, at home, on the airport (not the plane, not yet) and on the train. It is one of my most faithful companions during my travels around the world. The "big win" item on my bucket list is yet to be crossed out, but smaller ones I have already made. And the big one is on its way, I know that for sure.
But back to my dream destinations – this is a travel blog, after all. Here are the places I want to visit before I leave on the trip to the Happy Hunting Grounds.
1. Fly over the Painted Desert in Arizona, USA
What can be so spectacular about a desert to make it on anyone's bucket list? Well, the Painted Desert is special. Its soil is composed of layers of easily erodible stone types (like shale and mudstone), each with different colors. And erosion has left a mark on it, turning into a magnificent display of color. Not to mention its "petrified forest", a group of trees fossilized in the Triassic area. Again, erosion is the culprit for exposing it, as well as a series of prehistoric animals – even dinosaur footprints. And that's a thing I surely want to see with my own eyes.
2. Take a #selfie at Uluru around sunset
While you probably haven't heard the name Uluru, you must have seen its picture at least once – it is one of the most recognizable landmarks in Australia. Also called Ayers Rock, Uluru is a massive sandstone monolith 450 kilometers from the nearest settlement, Alice Springs. Indigenous people consider it a sacred place, and no wonder – the sight of it turning red when the sun sets is a powerful image.
Local legends say that Uluru was built during the creation of the world by two boys playing with the mud and sand after rain. It offers visitors a lot of things to explore – cave paintings, springs and a specific fauna.
3. Spend a day among the Tianzi Mountains in China
Have you seen Avatar? The movie itself was not that impressive for me – it was just another Hollywood flick, a metaphor on colonialism, and a visual orgy like only James Cameron can create. But it had one part that was impressive enough to stick around in my head – its floating rocks. I was amazed to find out that we have a place here on Earth that is similar enough to the scenery of Pandora – the Tianzi Mountains in China, where, if the weather conditions are right, you can feel like you have left our world behind. Imagine climbing one of those massive rock pillars and spend a few hours meditating on its top… surely a thing to put on your bucket list!
These are the top three destinations on MY bucket list. What is on yours?