The summer's in full swing and the loveliest vacation spot in Maryland is happily accepting tourists and visitors! Ocean City, MD is well known for its fabulous parks, piers, and Ocean City Beach. As you would expect, the restaurant scene is varied and eclectic; with their proximity to the ocean guaranteeing some of the best seafood in the country. As you would expect in a town with so many attractions, there are hotels in Ocean City, MD that are but a stone's' throw away from nearly any place you want to visit.
The Restaurant Scene
According to the highly-rated travel site TripAdvisor, some of the most-visited restaurants in Ocean City are Thrasher's French Fries, Fisher's Popcorn, and Dolle's Candyland, Inc. This nearly 5-star Google-reviewed eatery is famous for its caramelized popcorn, and options that vary from white cheddar, cinnamon caramel, and flavored traditional. It is not at all uncommon to see a happy family walking down the Ocean City boardwalk with an impressive tub of the famous treat.
One look at the trademark tub of Thrasher's French fries is all it takes to see why newcomers and residents alike flock to the unmistakable gray shanty-house of a restaurant. Every tub looks like it's filled with potatoes sliced and diced by hand, due to the sheer size of each French fry. The fries have alternately been described as amazing, life-changing, and dazzling by patrons. As a true American pastime, Thrasher's French fries has a history that extends back to just a few decades after the turn-of-the-century. Its excellent location near the roller coaster guarantees a lot of business for them as well as long waits – worthwhile waits – for the customers.
Dolle's Candyland, Inc is an even older 100% American-owned candy paradise that bombards sweet tooth with unbelievably delicious creamy fudge concoctions, buttery caramel popcorn – a la Fisher's Popcorn – saltwater taffy and more. If you want to be in chocolate heaven, then there is no faster way there and getting some homemade fudge brownies and taking them back to devour in your Ocean City Princess Bayside hotel.
Ocean City Beach, Herself
With all the Maryland festivals running year-round, family-friendly activities, and the options for restaurant and boutique exploration, you cannot forget to visit the Ocean City boardwalk and the Ocean City Beach, itself. The well-kept and pristine shore trails off into a breathtaking view of the endless sea. The Atlantic Ocean is visible from the ocean front glass atrium of the Princess Royale Hotel, as well as from fully equipped kitchenettes in your choice of condominium.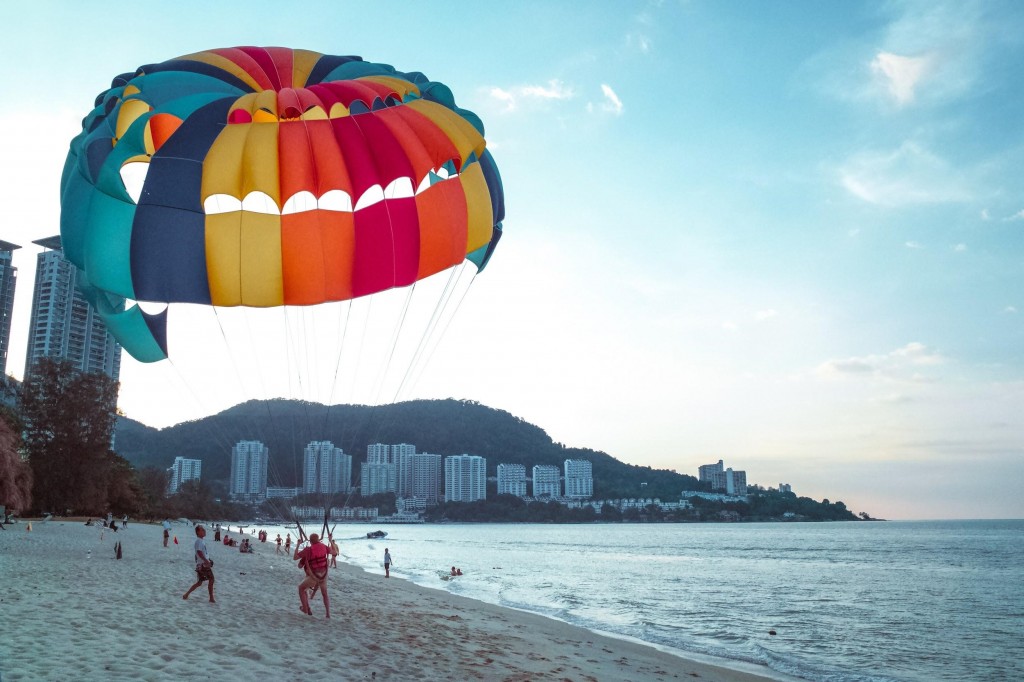 During the summer months Ocean City Beach practically comes alive with swaths of many-colored beach umbrellas and shafts of sunlight dancing on crashing waves. There is still, of course, plenty of space for your family to enjoy the sand, water and shine. There are lifeguards scattered about so there's no need to worry – just enjoy your time in and around the water. One thing's for certain; by the time you're halfway through your trip, you'll know why Ocean City Beach, Maryland is such a popular travel destination.
—————————————————————————————————————————-
Author Bio
Wendy Dessler
Title: Super-Connector at OutreachMama
Wendy is a super-connector with OutreachMama who helps businesses find their audience online through outreach, partnerships, and networking. She frequently writes about the latest advancements in digital marketing and focuses her efforts on developing customized blogger outreach plans depending on the industry and competition.
Photo: http://www.outreachmama.com/wp-content/uploads/2016/07/Wendy-Dessler.jpg
Twitter Handle: @outreachmama
Twitter URL: https://twitter.com/outreachmama
Website URL: http://www.outreachmama.com/